Thinking of you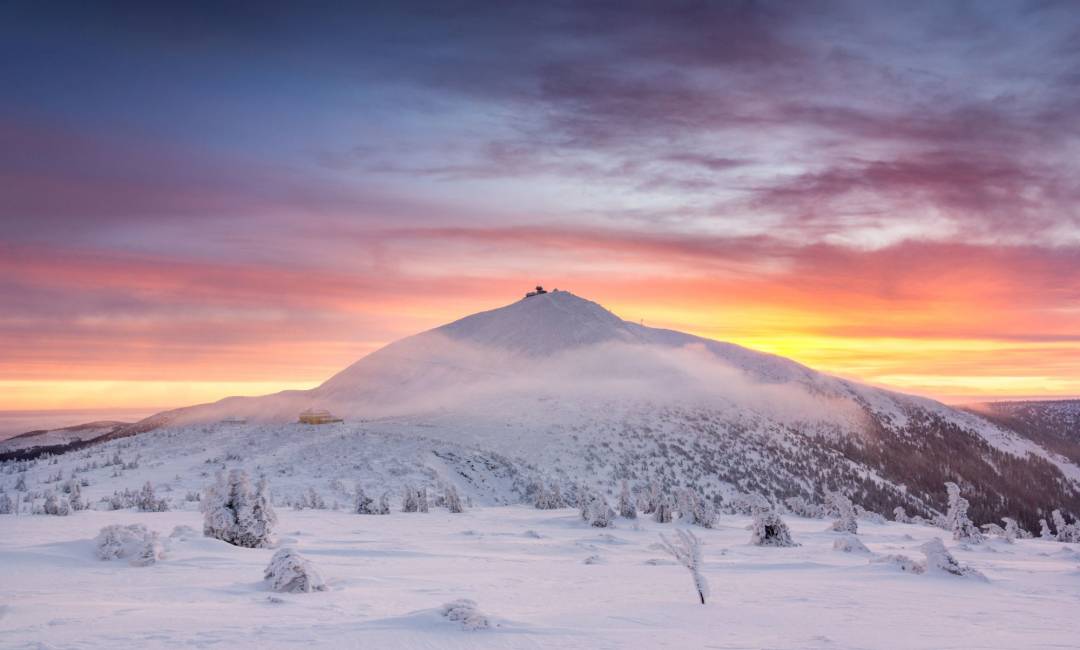 Discover the charming surroundings of Kowary and Karpacz while relaxing in comfortable accommodation and taking advantage of the green surroundings of our apartments.

House Smogornia, apartments Sokolnik and Kamiennik are located close to the ski slopes in Karpacz, bicycle routes of our region, and many tourist attractions.
Apartments
The Śnieżka Exclusive Apartments are located at the foot of the Karkonosze Mountains at 4 Widokowa Street in Kowary, in a quiet and charming area near the forest. Excellent location provides proximity to mountain hiking trails, bicycle and ski routes, as well as many tourist attractions of the region.
We have prepared for you stylishly furnished and fully equipped apartments where you can relax comfortably. You can combine active leisure and the use of mountain attractions with relaxation in silence, among the beautiful views and greenery of the private garden.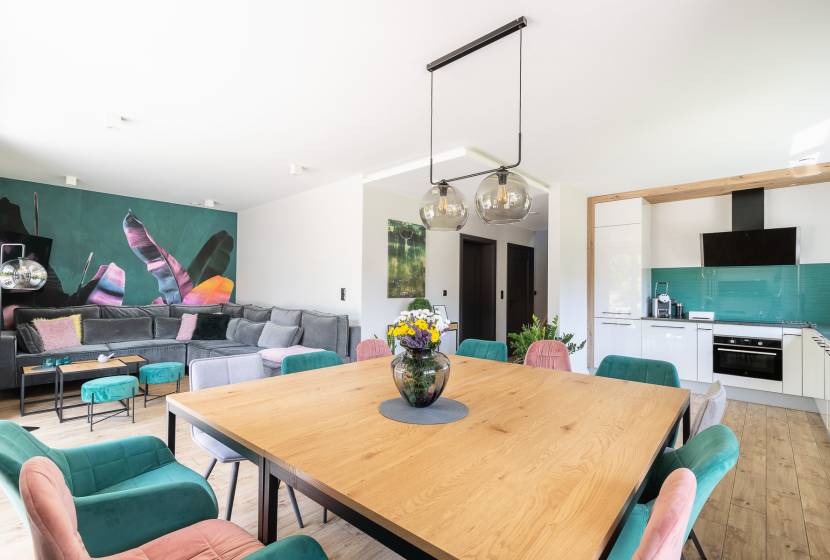 Smogornia House
Number of guests : max 14 persons
Area : 161 m2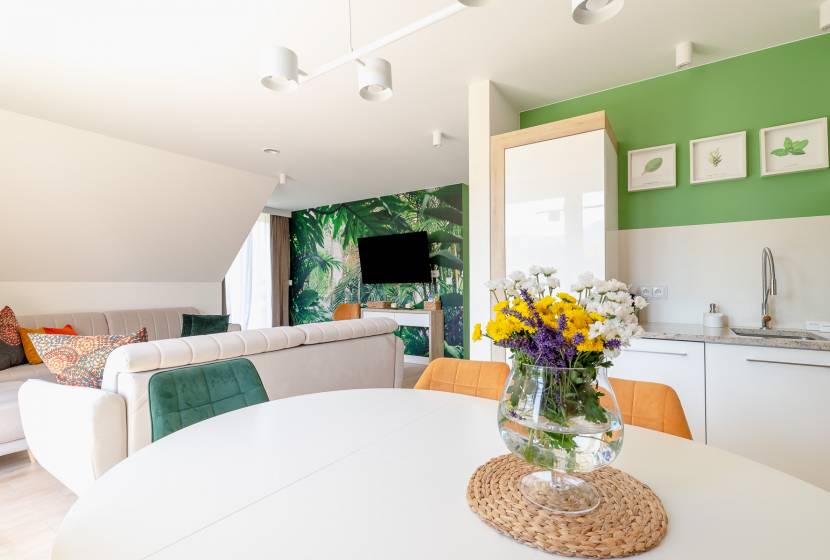 Sokolnik Apartment
Number of guests : max 6 persons
Area : 76 m2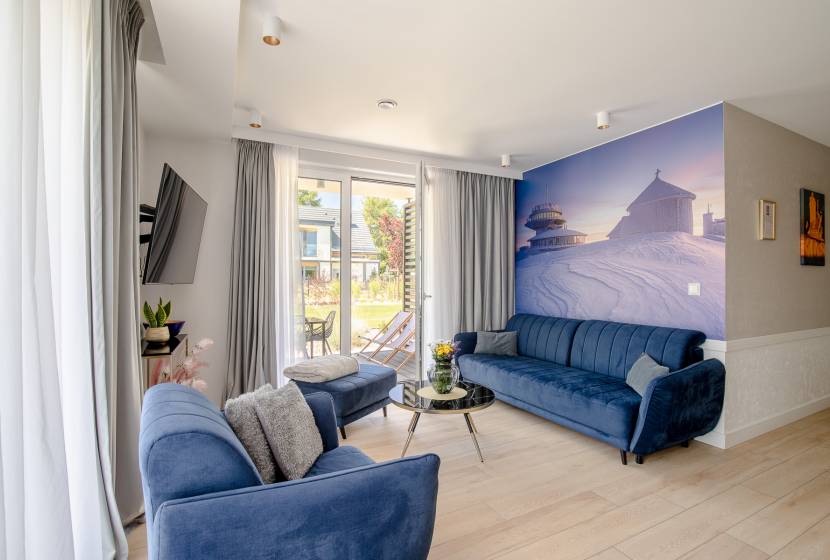 Kamiennik Apartment
Number of guests : max 6 persons
Area : 78 m2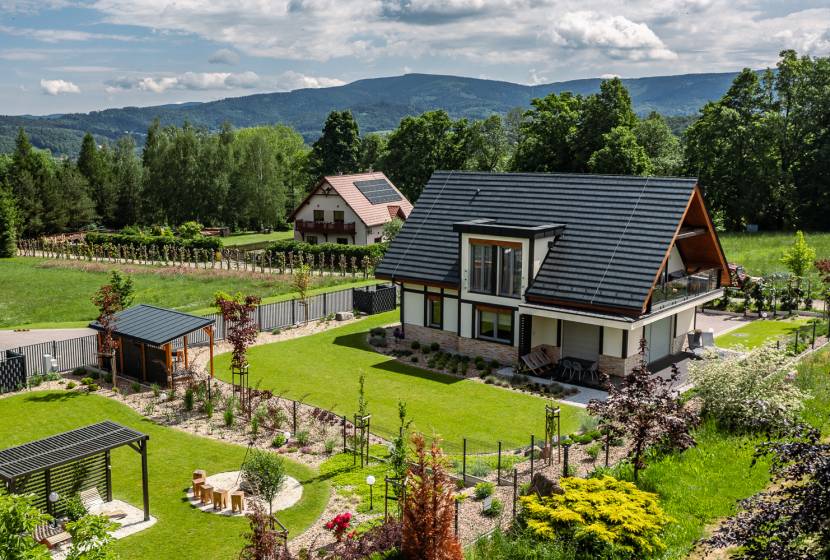 House for exclusive use
Number of guests : max 12 persons
Area : 155 m2